Howard Boorman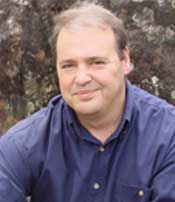 Howard's passion is working with a Gestalt approach with organisations, while having fun and making a real difference. He focuses on drawing out solutions from within by acting like an organisational gardener: planting questions, digging up ideas, nurturing the growth and well-being of people by paying real attention to them, and helping organisations reap the fruits of a more people centred approach. Before becoming this organisational gardener, he spent 25 years as a trainer, coach, project manager, senior manager, facilitator and organisational consultant.
He has qualifications in Adult Education, Corporate Management and Gestalt Therapy. He is also trained and experienced in the Future Search process and is a member of the Future Search Network (www.futuresearch.net).
He's worked with a wide range of clients, including banks and other financial institutions, universities, manufacturing companies, consultants and IT providers, retailers and mining companies. He's worked throughout Australia and completed consulting assignments of facilitated programs in Indonesia, the Philippines, Singapore, Hong Kong, Sri Lanka, Malaysia, Greece, New Zealand, the USA, the UK and Mongolia.
Howard is the author of a number of articles published in Australia and the USA, including The 10 Myths of Project Management (HR Monthly), The Gestalt of Future Search (FutureSearching) and Leading with heart - and soul (MY Business), and a series of interviews with world leaders in the field of Gestalt therapy, including Sylvia Fleming Crocker, Malcolm Parlett, Bob and Rita Resnick and Jenny Mackewn. His most recent works include Moments of Leadership – leadership with a Gestalt focus and Advanced Facilitation, co-authored with Trevor.
He's a founding partner of the space between and a founding member of the Association for Gestalt in Organisations in the UK. He is based in Sydney and in Rostrenen, a village in the centre of Brittany in France.
Ø Contact Howard: howard@thespacebetween.com.au