The Association for Gestalt in Organisations (AGIO) is a by-invitation group that gathers for two or three days every six months or so in the UK to explore and extend the edges of Gestalt in Organisations. Two of our partners, Trevor and Howard, are founding members of AGIO and regularly attend these gatherings.
For more information, email:
Ø Trevor via trevor@thespacebetween.com.au, or
Ø Howard at howard@thespacebetween.com.au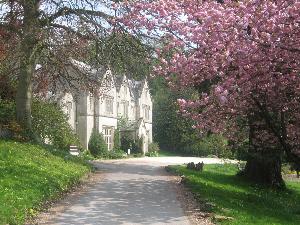 Venue: Hawkwood College in the English Cotswolds (Stroud)

www.hawkwoodcollege.co.uk,

with time to use and explore Hawkwood's beautiful grounds and to visit the Woolpack, the historic local pub, and sample the local ales.
May and November 2015 and 2016
Bringing together organisational consultants from England, Scotland, Sweden and Australia to share lessons from our current work. Trevor and Howard will both be attending, along with our UK colleague Jeff Lane.
May and November 2011, 2012, 2013 and 2014
Attended by organisational practitioners from the UK and Scandinavia, along with Trevor and Howard and Jeff Lane, a fellow faculty member of the centre4gio in the UK.
November 2010
With Trevor and Jeff, working with emergent issues and the interests of the group.
May 2010
The inaugural residential forum and the formation of the AGIO.
An experimental meeting with the theme of 'Using a Gestalt approach in Times of Turbulence and Crisis'. Three days including case studies, practical experiments, rigorous dialogue and debate, involving Trevor, Howard and Jeff.